Product Description
CNI released the Mini laser marking machine - intended to provide customers convenient, fast, efficient and economical marking solutions. According to different laser source, this machine can be divided into three type, 1064nm, 532nm and 355nm laser marking machine. Its compact design and high-quality marking performance has gradually become the mainstream of the market.
355 nm Laser marking machine has the features of high peak power, high repetition rate, and short pulse duration, which is used in silicon wafer micro-hole machining, high-speed scribing, ultra-fine material processing and so on. FL-355 laser is your top choice for high-end marking requirements.
Laser Marking Machine Series
Features
Best price / performance ratio in the laser marking world

Easy assembly, simple structure




Small volume, portable and mobile

Air cooled with ultra-compact design
Applications:
Metal (gold, silver, copper, Iron, aluminum, titanium, zinc, steel...)

Plastic (PC, PVC, PE, HDPE, ABS, PPR, PET, HIPS, PS, PP...)




Glass, leather, mobile phone charger..

Eggs, apples, vegetables.
Specification
Model

Mini 1064-30
Mini 1064-50
Mini 532-20

Mini 355-15

Wavelength (nm)
1064

532
355
Peak power (KW)
30
50
20
15
Focus length
~160 mm

Marking scope
110mm x 110 mm

Marking depth
≤0.2 mm

Max. Marking line speed
7000 mm/s

Min. Marking line width
≤0.1 mm

Power consumption
≤0.2 KW

Dimensions
Laser Head and Power Supply
Power requirement
220VAC/ 50Hz

Net weight
15.5/ 16 kg

Gross weight
~22 kg

Samples
Mini 1064 Series Marking Samples




Jewelry

Lens

ID card

PVC

Mini 532 Series Marking Samples






Animal ear tag

Egg

Mara tape

Fruits

Mini 355 Sries Marking amples






Plastic pipe

QR code

Plastic

Glass
Certification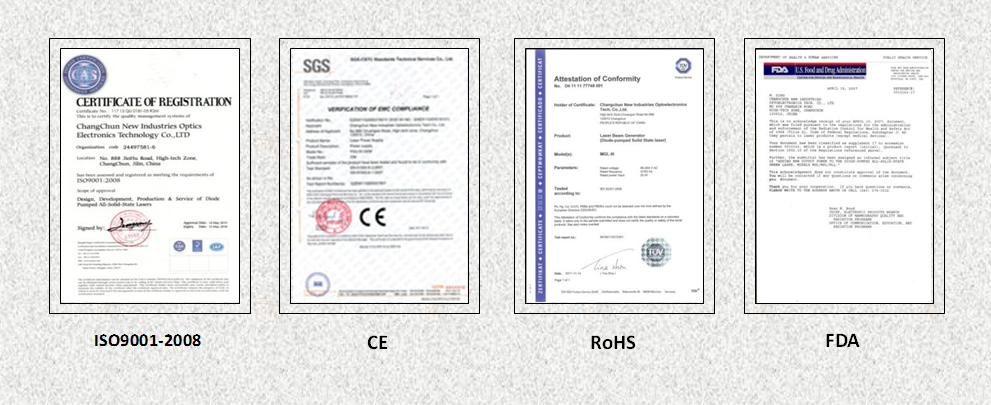 Copmpany Information
Changchun New Industries (CNI), founded in 1996, located in Changchun, CHINA, is a leading manufacturer of solid-state and diode laser systems. CNI possesses accountable and dependable service as well as quality products with compact design, high reliability, excellent performance. The products are widely used for scientific research, equipment manufacturing, biomedical experiment, precision measurement, entertainment, radar communication, material processing, process control, online detection, investigation equipment and other fields.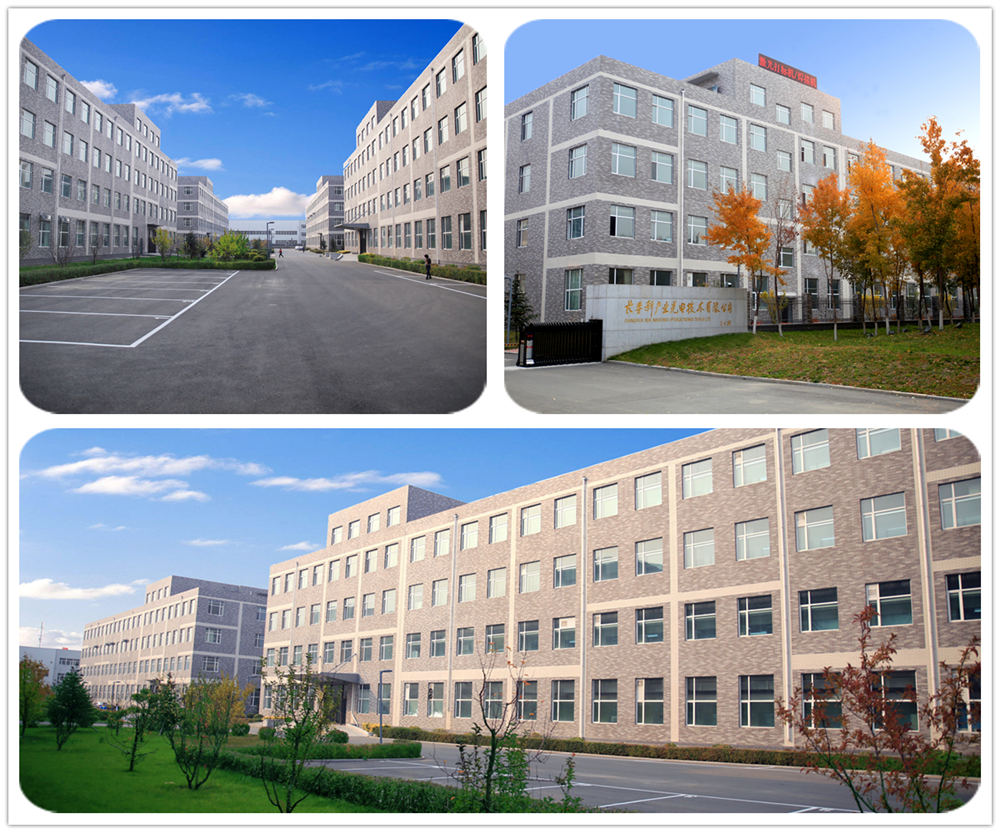 Exhibitions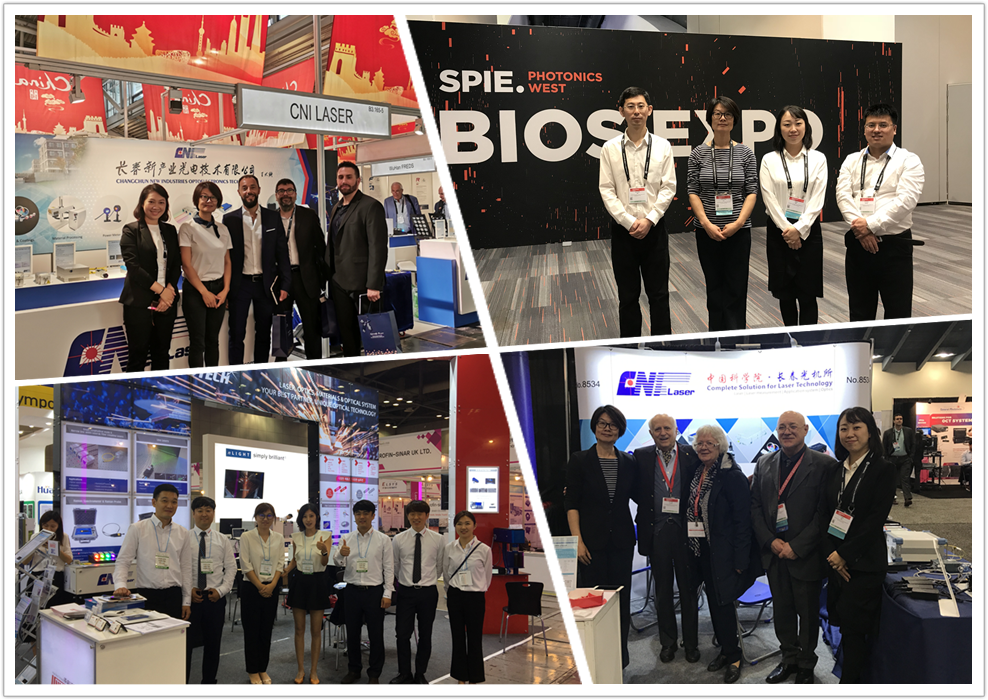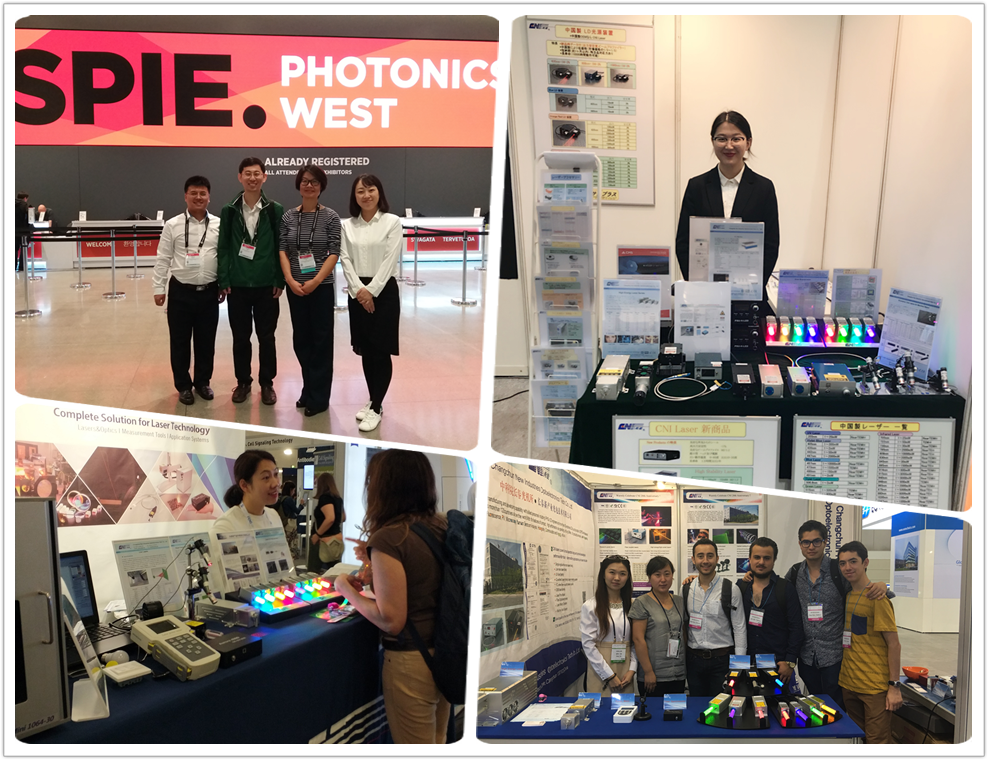 Customer Visit